|

|

PHARMA - Strategic Consulting
---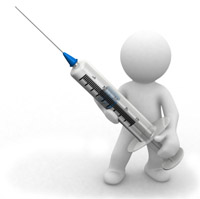 The Yerfis difference
We are your hub for Spain, that's our philosophy. Your will have solutions, for your Licensing, RA, Audits, counselling matters in Spain whether it's simple or requires a deeper insight we can provide, we are the experts. Our objective, in our Territory, you will only have to concern yourself with your core business leaving the rest to us, and the peace of mind to you.
It's impossible to put down all your needs for we will solve them as presented, but we show you some of what we do.
Strategic Anaylis & Development
Technical Due Diligence
Quality Management & Audits
Strategic Analysis & Development
Yerfis will provide you with analysis, development planning and targeted portfolio services, offering you objective advice, improving your decision making.
Portfolio/product development plans
Partnering & Licensing
Business Inteligence & Strategy
Technical Due Diligence
Within the last 5 years the Yerfis has delivered in excess of 10 development plans and due diligence reports to enable clients to make investment decisions.
Using our knowledge and experience we have developed a standardised set of deliverables that facilitate and add clarity to the decision making process. These deliverables are tailored to the level of feedback, analysis and forward planning you require, we are flexible to take account of the phase and budget of the due diligence exercise.
Yerfis's approach is designed to create a win-win situation between licensees and licensors. Go to our price section
Quality Management & Audits
Yerfis provides leading edge strategic consultancy in Quality Management and offer a full complement of services from first entry into to market approval.
Our experts have many years of working with organisations in assessing and meeting their quality needs and understand that these needs change as products progress and businesses grow. Go to our price section
GLP, GMP and GCP compliance audits
Supply chain evaluation
Mock and Pre-Approval Inspections (EMEA and FDA)
Review and assessment of corrective actions
Development and implementation of phase-appropriate quality management systems
Due diligence in support of in-licensing and out-licensing activities