|

|

LEGAL - Corporate
---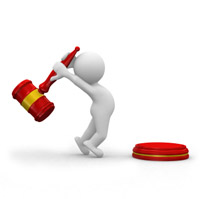 We'll take you further & faster to your result. We'll deliver our understanding of both worlds, like no one else can
Corporate Management
We understand your Pharma, Corporate & Legal framework. We are unique in combining these three fields for you, to adapt the situation to you.
We can handle complex cross-border transactions, while maintaining the on-the-ground understanding of local markets and extensive knowledge of industry-specific issues. You have access to talented attorneys who are experienced in virtually every aspect of the modern transactional practice.
Yerfis's delivers a customized legal "solution" for each specific engagement.
Corporate Representation
In today's increasingly regulated corporate environment, you are confronted with daily operational issues that are fundamental to your businesses. These often multifaceted legal and business problems need us.
Yerfis offers you a "one-stop" hub for their comprehensive legal needs (regulatory, corporate governance, compliance, securities, transactional & litigation). We will advise you of all sizes on day-to-day operations as well as strategic corporate initiatives.
When you come to us you will receive the specialized knowledge of a boutique law firm that understands your business aswell, and we will both look for a comprehensive & focused right result.
We have acted as primary outside counsel as well as leading council, as well as adjunct to in-house legal departments, advising in highly specialized areas of the law. Our difference, we understand the Law & Your busisness.
Product Operations
Whether you need a licensing, purchasing or other product operation agreement we understand perfectly your needs, and you will have the peace of mind to focus o your core business.
Economic & Tax Management
Your team will not only have a tax advisor, but also with expert on Economic Management with a legal framework that allows us to go further than others. Our financial analysis of your situation and fiscal actions will provide you with an economic perspective of the evolution of your project.
Accountancy and Bookeeping
Filing of returns of company tax & VAT and their payments
Basic Tax Consulting (best application of benefits, tax management, etc...
Financial Consulting
Economic Viability Studies
Pharmaceutical Cosmetic and Food Law
We specialise in these areas, all your legal needs are integrated.
From opening licence, other requests, appeals, demands, defense against sanctions and Administrative up to Impeaching Laws.
As a manufacturer, importer, distributer, of Pharma, Food or Cosmetic you will find all your legal requirements fully catered for.