|

|

PHARMA - Regulatory Services
---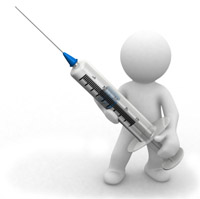 We can do as much or as little as you want us to do, we can discharge your RA department of non essentials, as well as use fine-point action to unlock situations, we are not a bulk RA firm, we are a solutions firm.
Approval Strategy
RA Management
Readability Tests
Translations
Post-Approval Maintenance
Approval Strategy
Implementing a regulatory strategy is critical to efficient drug development and the successful approval of products. We help you through ensuring your understanding of the Spanish idiosyncrasy and regulatory requirements, also in Central America and new Russian Republics.
RA Management
We can manage all your RA with the Spanish Drug Agency, AGEMED. From MA request, variations, pricing, etc., and will also translate any document required.
We can support you to initiate development activities in Spain where they do not have an established legal entity, directly or indirectly via agency agreement.
And of course... we will follow them up to approval. Go to our price section
Readability Tests
How many consultancy firms do you know that use a professional polling company to execute the poll that complies with the MRS code & meets EU Directive? We do, and it doesn't push up the price at all, that is the Yefis difference. Whether you require one test or the testing of your entire portfolio, we can do it, in the most cost effective way. Go to our price section
Translations
How many times do you go to your translator during MA procedure? How many consultancy firms do you know that use a professional translating company & apply an RA test to the translation with an extremely tight budget?, our compromise is all the way, that's the Yerfis difference. Go to our price section
We will obtain your Braille certificate of Packaging approval, and at the same time check your packaging for compliance with local rules. Go to our price section
Post-Approval Maintenance
We will help you in maintaining & enhance their valuable product licenses, and deliver strategic and practical support for all aspects including variations and supplements, labelling changes, renewals and extension applications. We will also assist you with strategies for meeting any post-approval commitments Go to our price section
Electronic Publishing
We are a paperless office, digitalising all documentation, and you as our client are no exception.
Yerfis Regulatory compiles, publishes, submits & digitalised RA documentation.